Professional Hair Services and African Hairstyling
When choosing a salon, it's important to pick one with the capabilities to create the style you want. A You'nique Image II LLC provides a wide variety of African hairstyling services, giving Black women full confidence when it comes to color, cut, styling and personalization. Whether you need a simple cut, hair relaxing or even permanent makeup, we bring out the true beauty of your hair—and the true confidence that comes with finding your style.
Hair Cuts: Whether you need a trim or a designer cut, we've got you covered. Our stylists create ultra-flattering, styled looks that are completely unique to you. We consider your overall desired look, facial structure and emerging trends to recommend the most flattering cuts.
Hair Styling: We offer a wide variety of professional hair styling services, including jumbo braids, extensions and more. Our stylists help you select the ideal length, texture and closure type based on your desired style and budget. Hair styling services include jumbo braids, extensions and shampoo sets.
Wig Services: Cutting and styling your wig is a great way to customize your look. Our professional stylists have extensive wig cutting experience and can expertly trim and shape wigs for a look that's specifically tailored to your unique face shape.
Hair Coloring: Our hair coloring services include highlights, color correction, single color and double process. We can evaluate your hair's curl pattern, texture and porosity and work with you to determine your desired finished look.
Hair Relaxers: Hair relaxing treatments play an integral role in the natural hair experience for African hairstyling. Our salon technicians have years of experience relaxing hair of all textures, to help make it more style-friendly and manageable.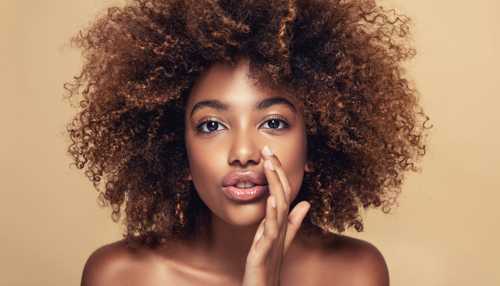 Permanent Makeup and Microblading
Boost your confidence and accentuate your beauty with our permanent makeup and microblading services. You'll finally have freedom from the hassle of applying makeup and provide permanent balance to the unique features of your face. Whether you want to define your lips or enhance the appearance of your brows, our experienced permanent makeup technicians can make it happen!
Embrace Your Unique Style
A You'nique Image II LLC provides professional hair salon services to help our customers look and feel their absolute best. Call us at 574-232-2228 to learn more about our services or schedule your appointment today.